It's a known fact that the Sopwith Camel killed more pilots in trainng than were shot down flying it. And I've just spend an hour and a half training to learn a tempermental, difficult-to-fly biplane. And this is what is referred to as a steep learning curve. NO, I didn't crash these planes deliberately for the picture. YES, I'm still playing on novice.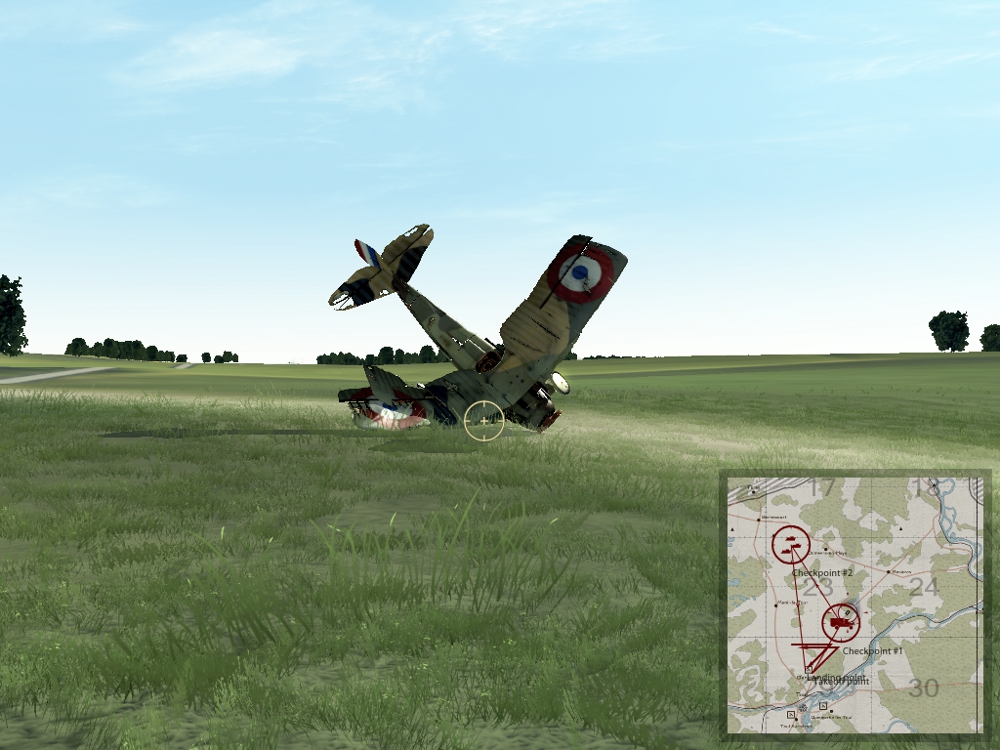 Failure to pull up after a strafing run.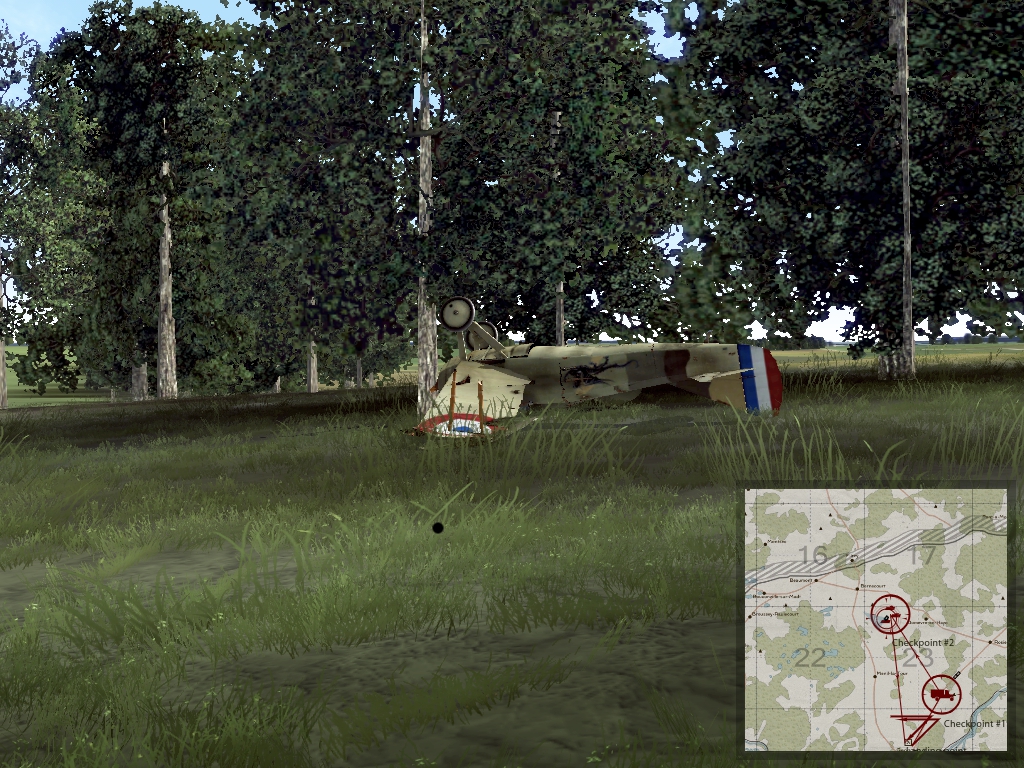 Thwacking a tree during a low-level strafe.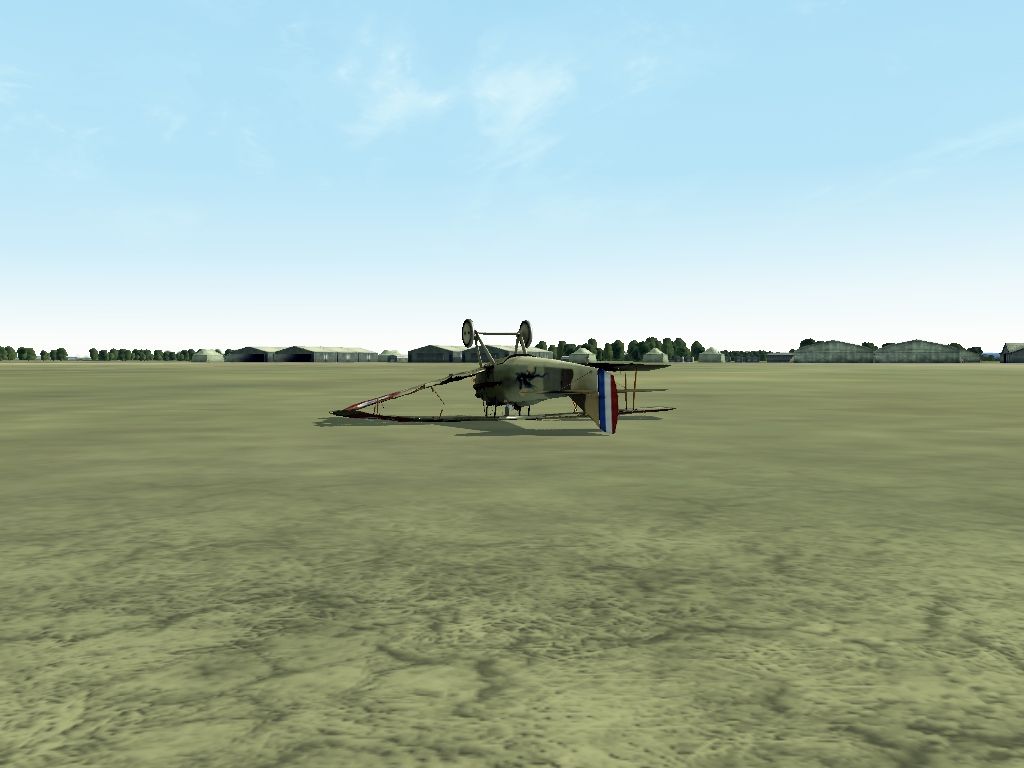 What happens when I fail to gain altitude during take off.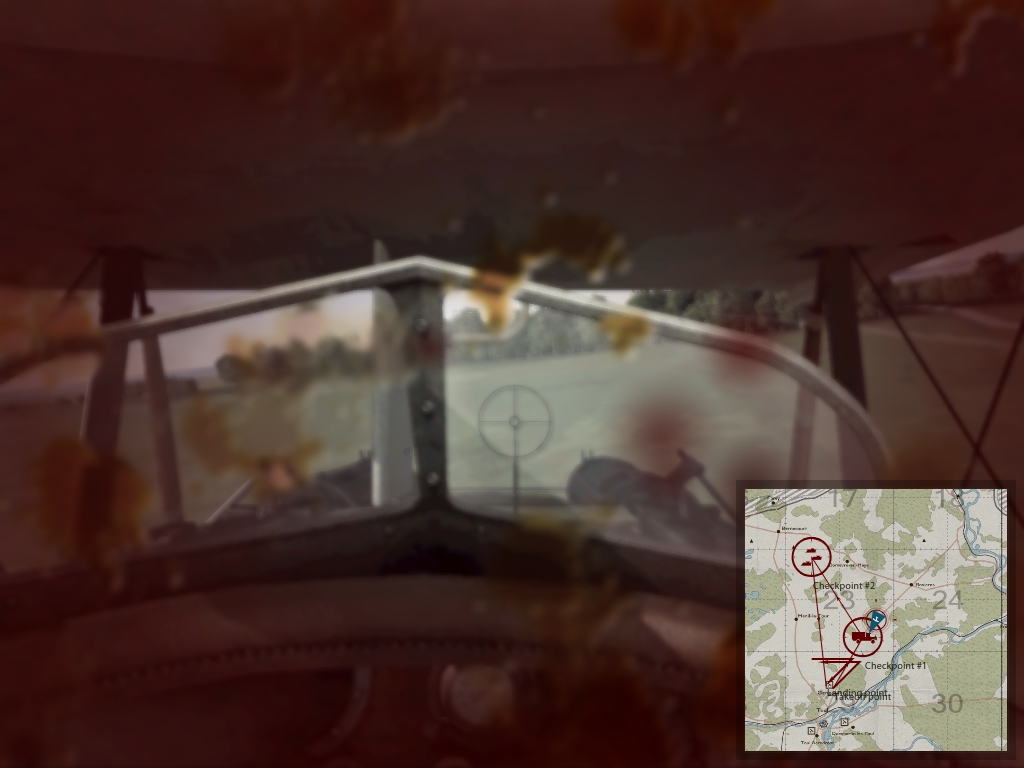 What it looked like inside the cockpit about half a second before...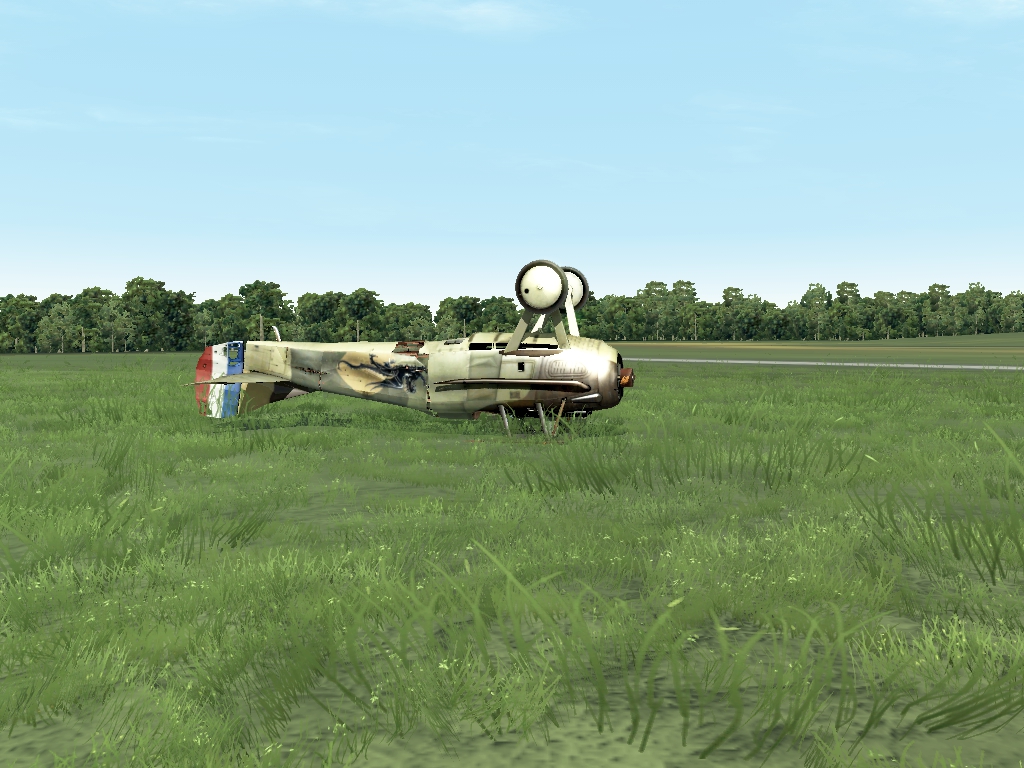 I concentrated too much on the target, not enough on my altitude.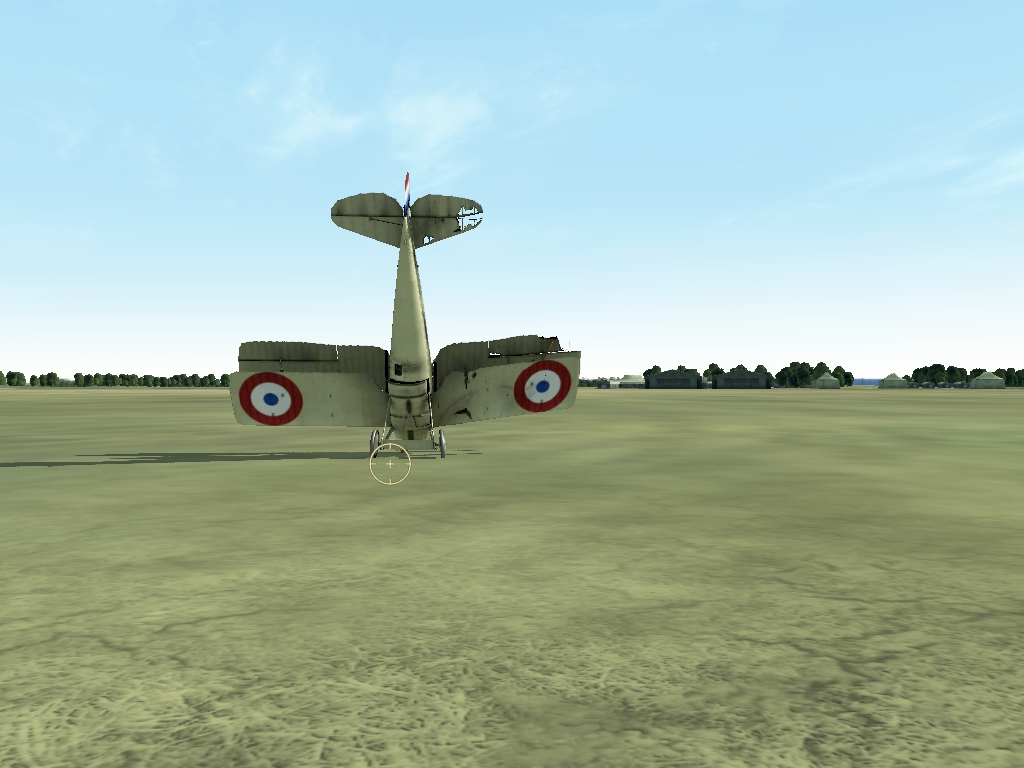 This is what happens when I overconpensate for the engine's radial precession.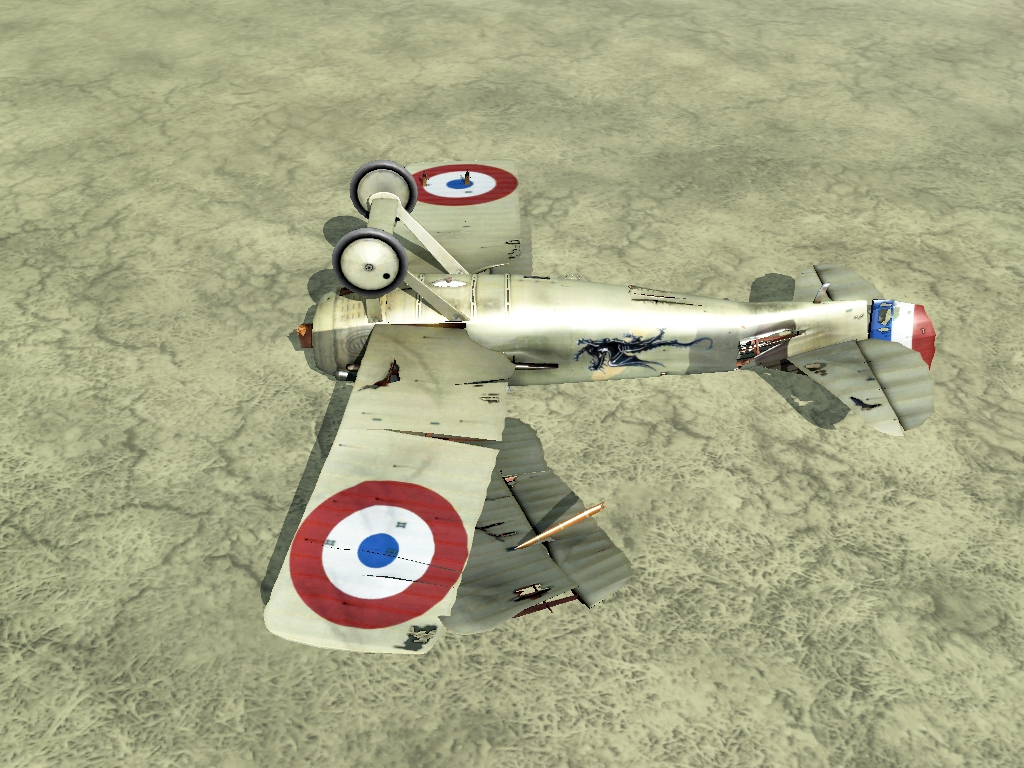 For this one, I tried to take off before I really had enough speed for sufficient lift.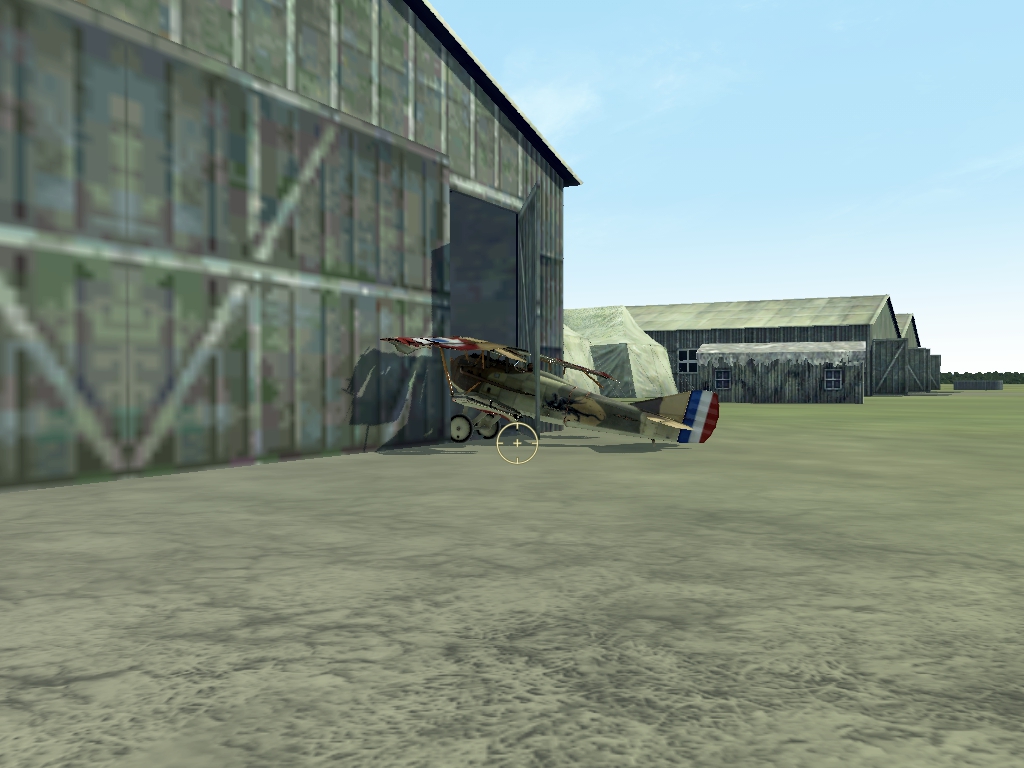 Failure to gain altitude over hangar.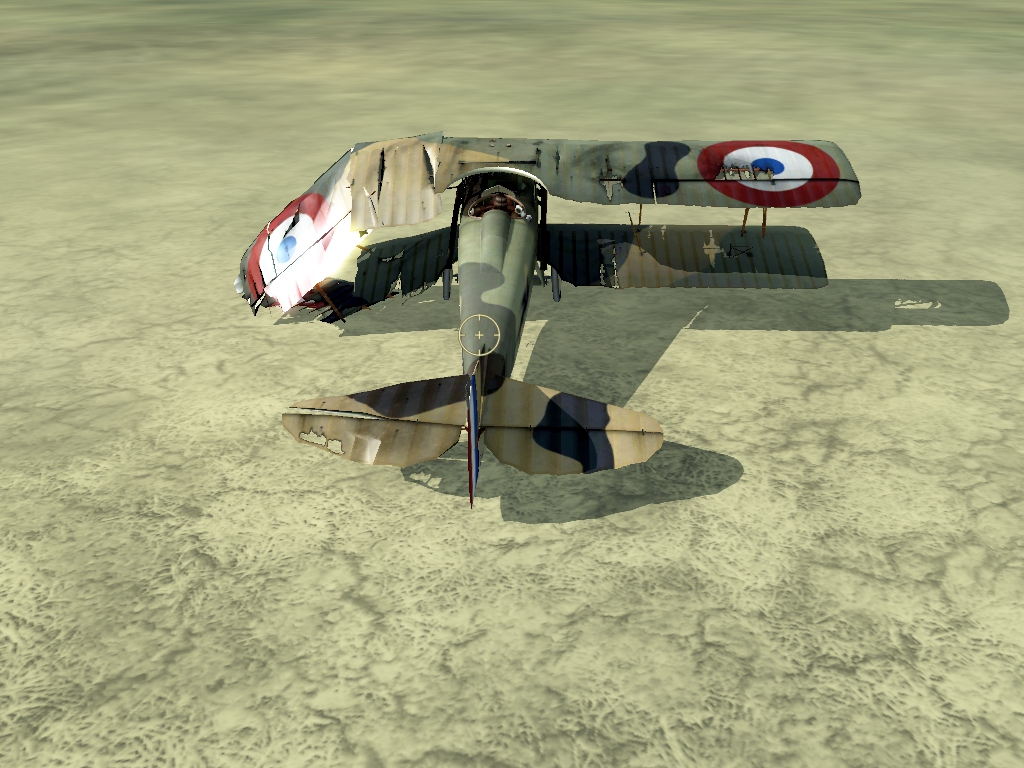 Rocking the plane too much on take off damages the wings.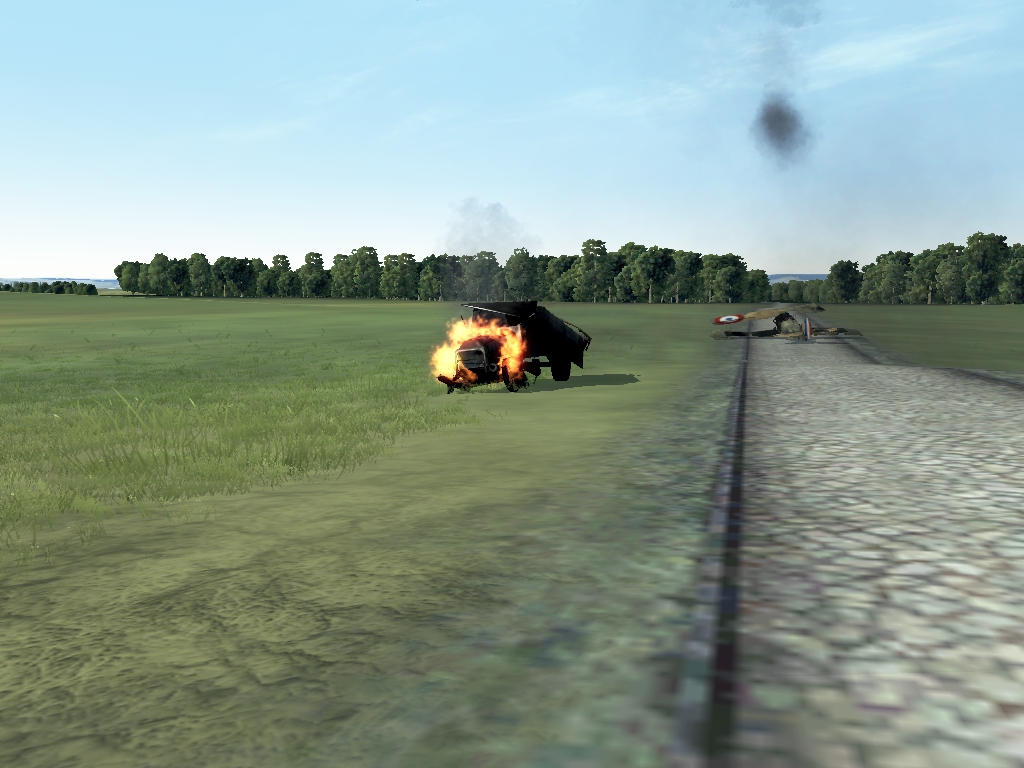 Target Destroyed! But it turns out I have difficulty recovering the plane if I'm ground-strafing from ground level.