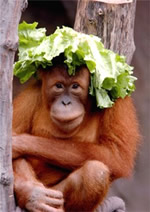 Mood: Enjoying A New Hat
I've never quite understood the appeal of being an editor. I've always thought I'd always write and never edit. I'd rather be on the creative side of things, coming up with the plot, hammering out the characters, all that sort of stuff.
Well, now that the Secret Project underway, I'm rather unexpectedly in the editor's seat. Over the weekend I received my first piece. It's wonderful. It's like a perfect jewel delivered to me, born of my idea, yet expressed in a way I never would have considered. Quite the giddy and unexpected thrill.