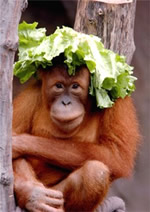 So, I'm speaking on a panel about Paranormal Romance. I'm not sure if I'm more surprised about the engagement itself, or the subject.
Last month's
New England Horror Writers
newsletter, (the one that has me on the front page) had a note that Colgate bookstore in Hamilton, NY was looking for someone to participate in a panel, tentatively called ""Fangs, Fur and Fey: Perspectives on Paranormal Fiction." They wanted someone who was more of the horror bent than romance. They were having some difficulty getting a horror writer, although the romance folks volunteered quickly.
What's up with that? Horror writers often complain that they aren't getting the exposure we deserve, so why wouldn't they want to get on a panel like this? Is there an undercurrent of elitism in horror?
Their loss is my gain. I sold myself as someone who has read into the roots of paranormal romance, having read Anne Rice, Chelsea Quinn Yarbro, Laurel K. Hamilton, Nancy Collins, and watched
Buffy the Vampire Slayer
religiously. I've also read some of Leonard Wolf's literary criticism of horror, so I've got a bit of the analysis to back me up.
So if you want to see me talking horror and romance, I'll be at
the
Colgate Bookstore
3 Utica Street, Hamilton, NY. 13346
Saturday, November 7
th
. 2 PM
Gods willing, and with a bit of preparation, I won't make an ass of myself.